Version: 5.0.0
Data model
The OpenAIRE Research Graph comprises several types of entities and relationships among them.
The latest version of the JSON schema can be found on the Downloads section.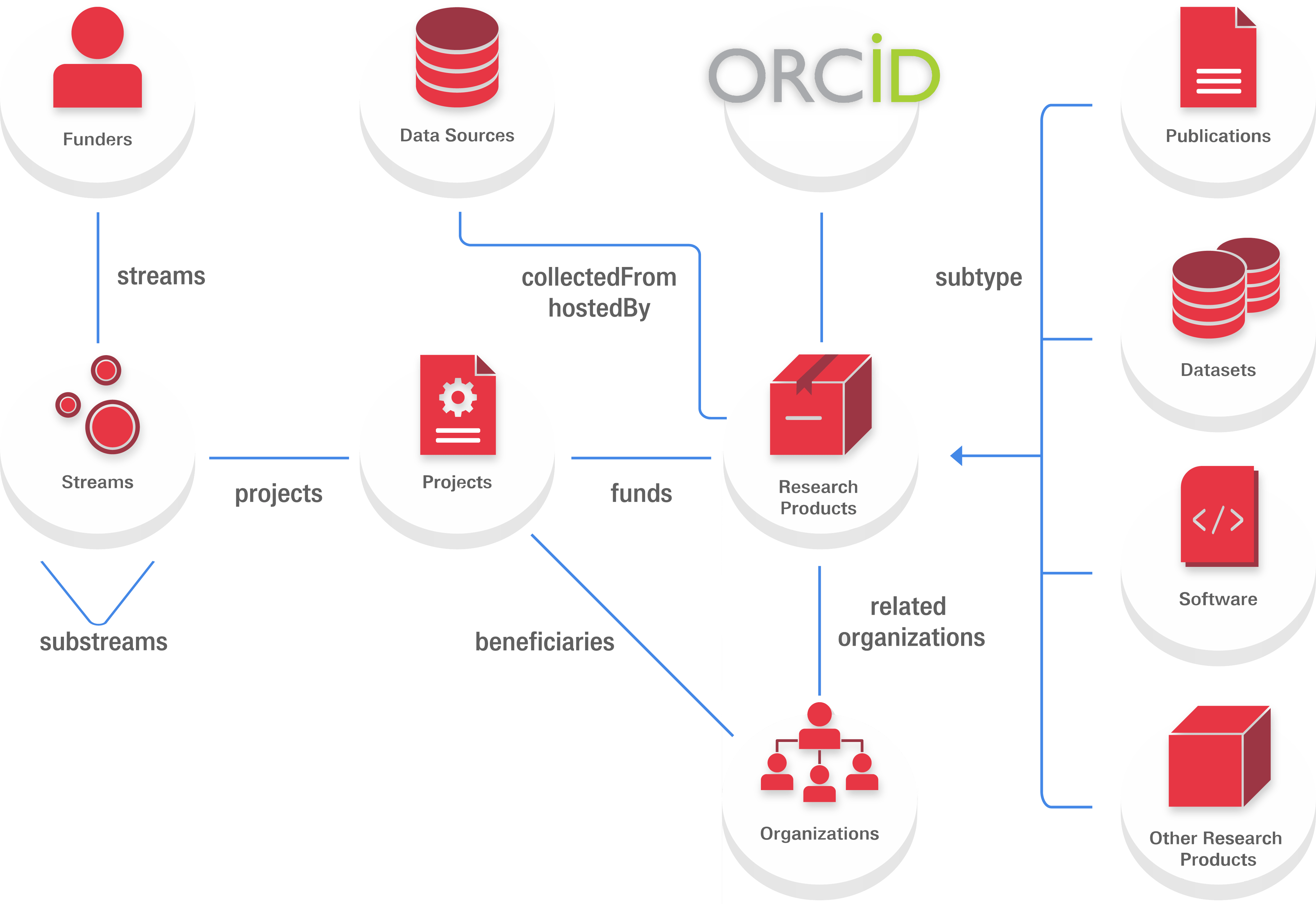 The figure above, presents the graph's data model. Its main entities are described in brief below:
Further reading
A detailed report on the OpenAIRE Research Graph Data Model can be found on Zenodo.